A while back I order'd a JPerformance 4 branch manifold and 2.75' down pipe for my N15 GTi, brought it at the time when it was as a promotional offer. I won the auction win a bid of £105.00 inc vat + delivery = result. It came within 4 days, i fitted it yesterday morning outside my house which from start to finish took roughly 2hrs. I had to use the old gaskets as non came with the item (ask'd seller for them, howeva he weren't interested after he had my money
) even tho they should have.
After installing it I took her for a quick run round to see the results. Very smooth engine pull together with a real good quality engine note at low revs. Engine feels more powerful along with feeling defiantly quicker through the gear too, should see decent gains over stnd engines' bhp.
Here are some pictures sorry for the poor focusing;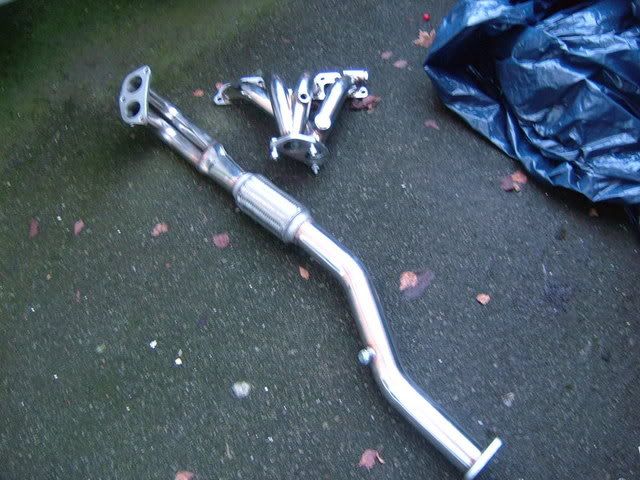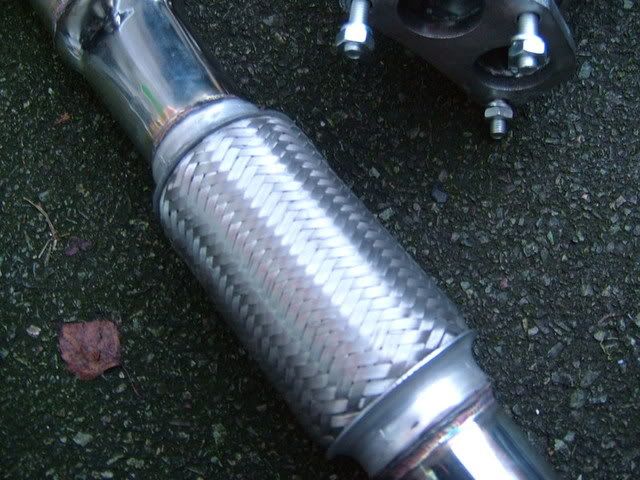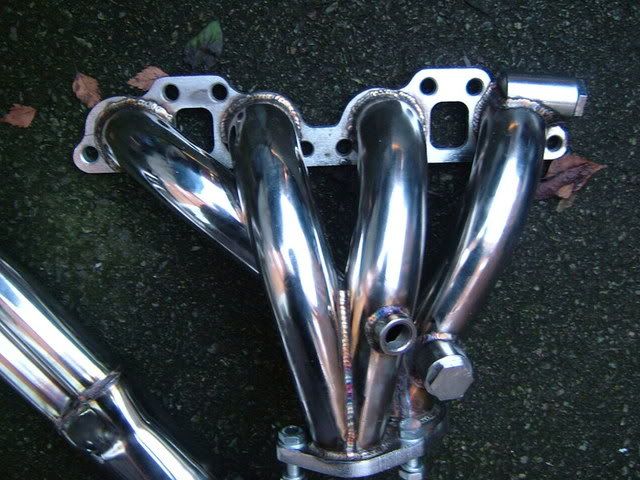 Whoever did the welding is one hell of a tigger lol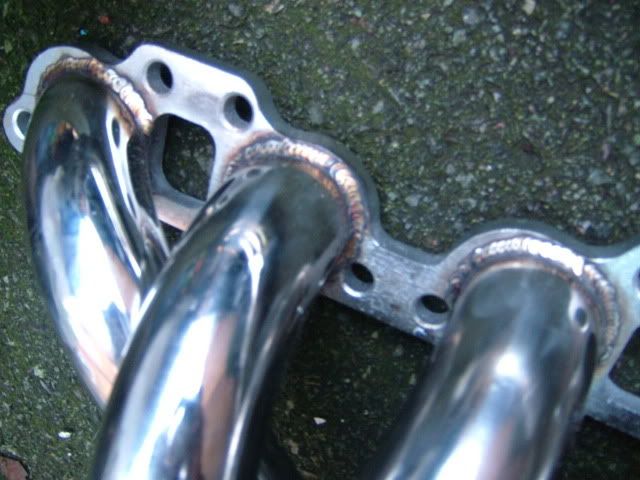 Before -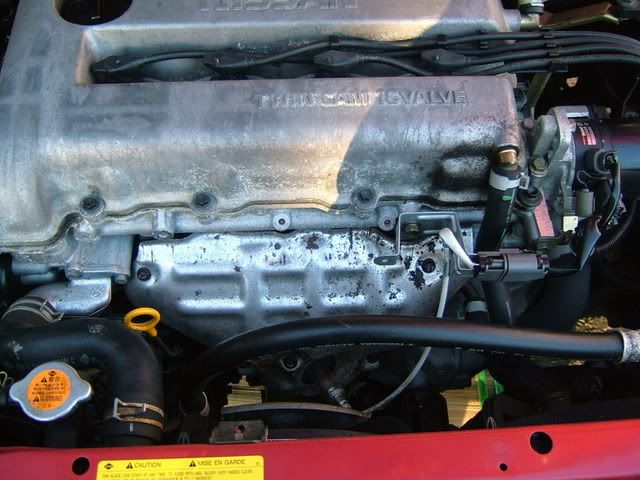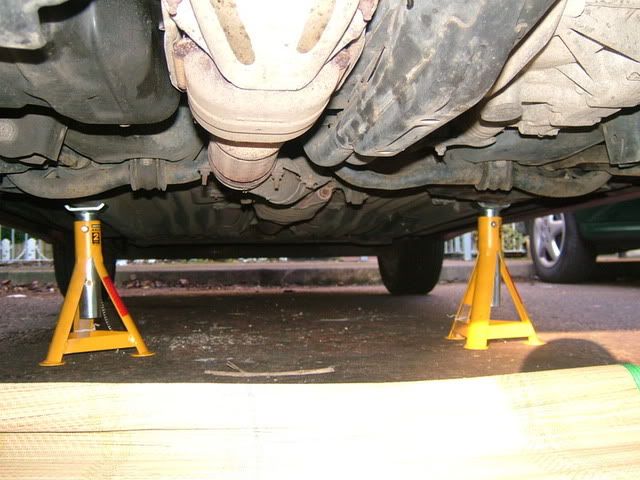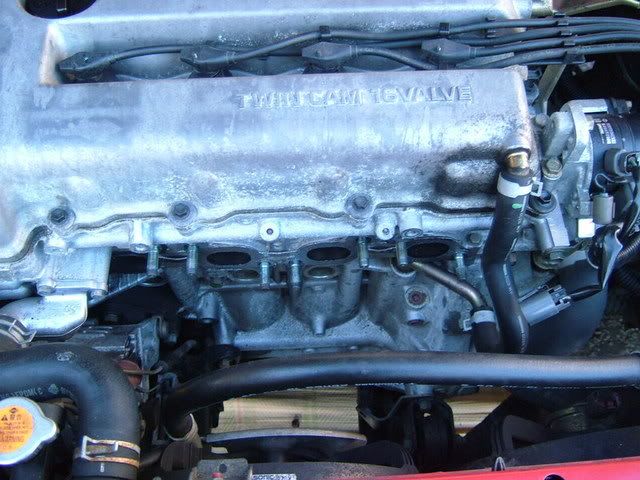 After -
Clean don't you think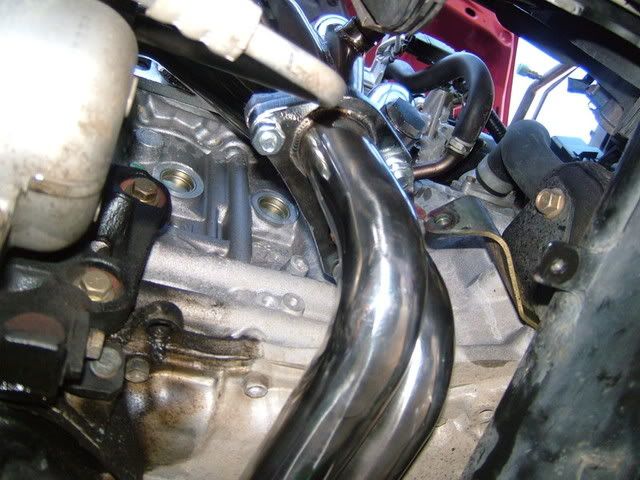 Now that I had a clear idea of how the car sounded with the new manifold, I want'd a nice tailpipe to both look good and sound smart too. So during the test drive I went to Torqueflow to get a quote for a ss jap style back box. I told what I had just did and mentioned that I want'd a custom stainless steal back box that wasn't too load howeva gave a good quality purrrrr above 4k rpm and it had to sit just right.
As I knew him from my lil bro the price was ment to be £180inc vat + the design of the tailpipe ie upto £30 on top. He did me a deal of £160 all in after a bit of haggle-ling lol, so I book'd it in with him for the very next day at @ 10am (only slot he had till the following wk) that didn't stop me ring round to find a beater price, MJ Performance, Powerflow and Magnaflow UK all gave a dearer price.
The next day I got my friend to give me a lift back home as it would take 1.5 – 2hrs to fit and test etc.
Here are some more pics;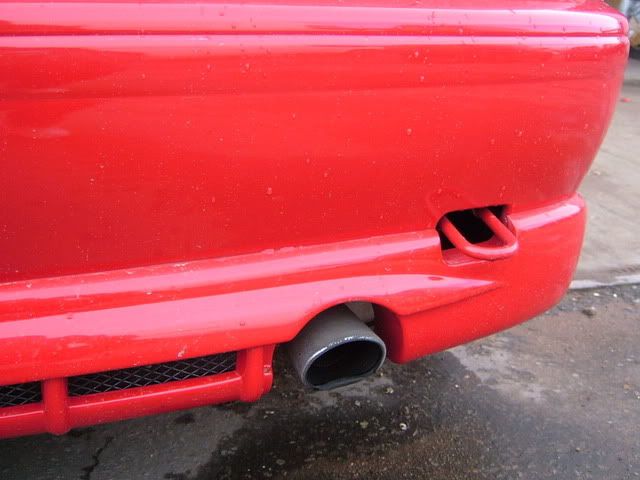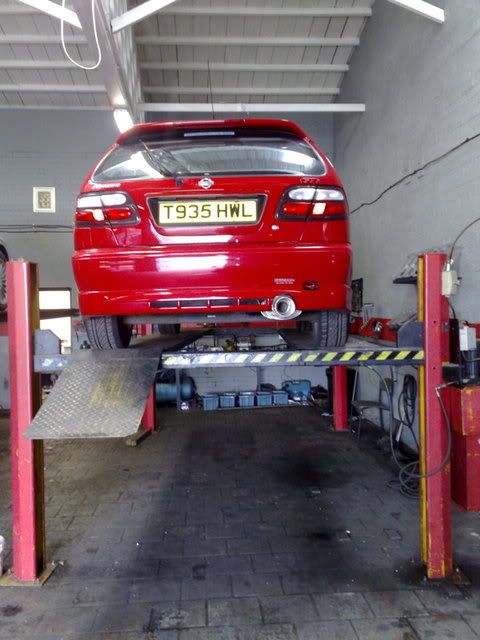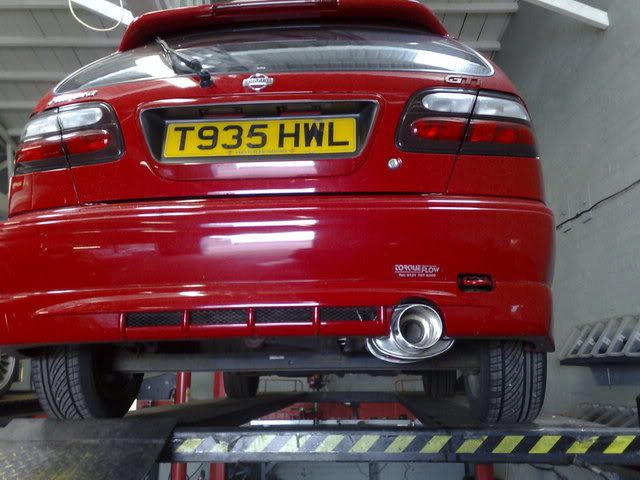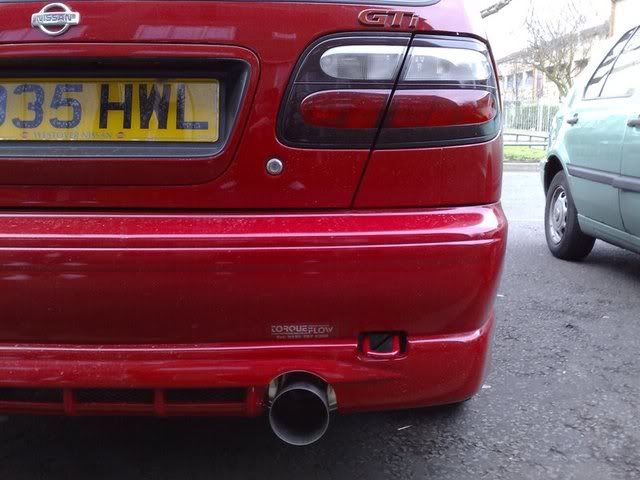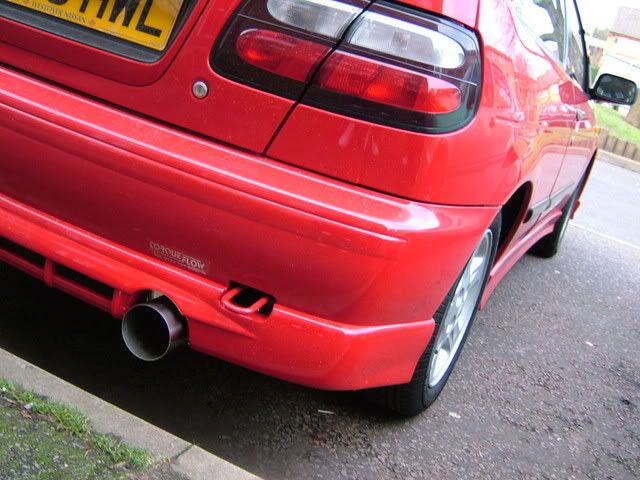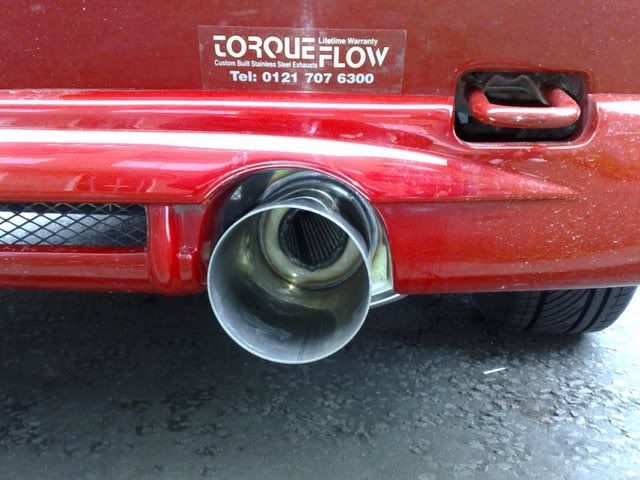 Again noticed more gains compared with the stand Nissan back box on road test back home, all 4 miles of it leading to 1/4 of a tank lol the very loooong way round. Exhaust pops a wee bit at low revs too. Overall im pleased with the modifications, and now to look for a suitable air filter
Would a replacement filter element or induction type system be better for all round engine performance and noise?
david