Well i had some money free to use for one reason and another, and the opportunity to borrow a little on top at a very good rate
and heard about a certain rather nice pulsar coming up for sale in a few months time perhaps. So on to the owner i was and pestering him to sell it to me now. :lol:
He agreed and after a couple of weeks sorting it all i popped to Ireland yesterday to collect, got home this morning at 4am with this.....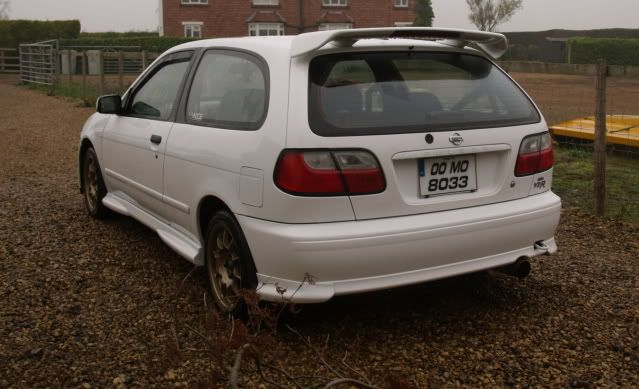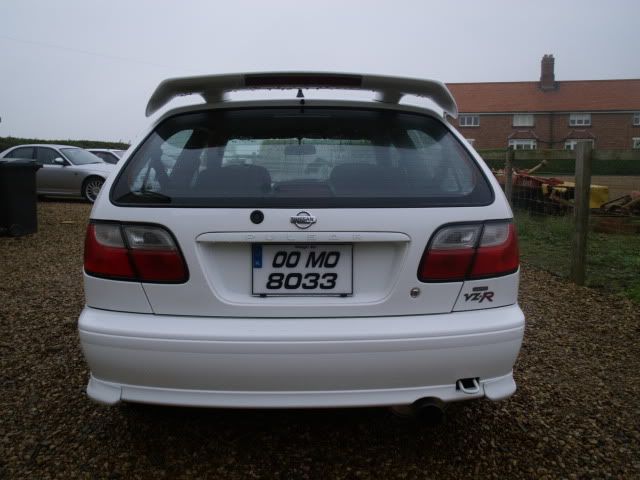 It's apparently one of only 3 known late registered version1 n1's, having been registered first in 2000. Its pretty immaculate having been owned by 2 pretty anal owners in ireland from what i hear, and its a joy to behold and drive!
70k miles on the clock, it feels sooo tight and smooth. No rattles or noise, nothing.
It has a copy of the original import sheet with it from Japan, a grade 4 when it came in in 2008.
Has a few mods too:
Powerland ecu
nismo backbox
5zigen decat
poly engine mounts all round
enkei IRS rims painted in volk gold
braided hoses all round
grooved discs
std shocks with 40mm springs
double din headunit - gps, bluetooth, dvd etc etc
nismo bits - gearkob, oil cap, rad cap
Massive thanks to mike (NEO-VVL) for all the help he gave me sorting it and collecting me from the airport and generally lookin after the car so it's still in great nick, cheers dude!
cannot describe how happy i am with it, the handling is amazing considering its not coilys - feels so comfy yet firm and flat through bends without being bouncy or harsh. It pulls really well too, sounds awesome on cam (in a few tunnels on way home
) just a lovely car to drive
Only real plans after its registered properly are to go to TheSam101 levels of anal cleanliness and shell preservation to make sure she stays nice for years yet. 1 minor thing wrong is some pretty minor bubbling on the rear inner arches but it still feels very solid and will be repaired with a few weeks by an apparently shit hot welder/repair bloke sam and corwin know. I'm tempted to even try n get new inner arches from nissan to really look after it but that might have to be next year cos they'll want a gazillion pounds.
.....oh yeh and before the comments - i'm sure i always said i preferred ghetto booty and n15s....none of this skinny arsed n14 shit :tongue: :lol: